Celebrities influence a lot of people. In fact, a lot of people follow their favorite celebrities, their habits. They are interested to know what celebrities are doing, what they are eating, what they like to do in their free time, things like that.
Celebrities are always busy. If we think about actors, They spend most of their time in the media and doing the shooting. It's definitely hard for celebrities to give time for the things they love other than acting.
Different actors have different hobbies. Some read books, some spend quality time with their family, some go outdoors, and so on.
Book is really a good way to learn and grow. It's really interesting to know which celebrities actually like to read books. So let's get started:
Hollywood Celebrities who Read Books
1. EMMA ROBERTS
Emma Roberts is an American actress. She is an Instagrammer and often recommends books on Instagram. She has a bookclub Instagram called 'BELLETRIST' where readers from the globe can discuss books.
2.Emma Watson
I think there is no need to introduce who Emma Watson is. Everybody knows Emma for her famous harry potter series. She is so fond of books. Even once she isolated herself from Hollywood one year so that she could read more and more books. Interesting, right?
3.Reese Witherspoon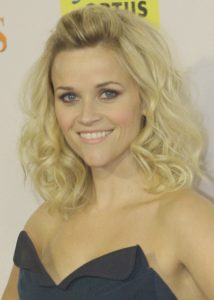 Reese Witherspoon is not only an actor, she is also an entrepreneur and a producer. She is fond of books so She has also a book club like Emma Roberts. You can find it on Instagram. The name of this book club is Reese's Book Club.
4. Kit Harington
Kit Harington is an English actor and producer. Most people probably know him from the famous Drama GOT(Game of throne) for the character Jon snow. Kit also one of those celebrities who love to read books. Kit has always proved that one of his passion is reading books.
5.Daniel Radcliffe
Everybody knows Harry Potter and everyone knows Daniel. Once in an interview, Daniel said, if he had two choices, one is going out and the Second is reading books; he would definitely prefer the reading book to go out. He believes books make him smarter and wiser in life. This literally shows how passionate he is about reading books.
Conclusion
That is the list of celebrities who pretty much loves reading books. It is really great to see actors reading books. Because a lot of people will be inspired by their icons to read books. Reading good books is always a good habit anybody can have.
If you also want to start reading right now, but do not have any idea where to start then read this article to know about the best of all-time business books.
You can also get access to a ton of books by signing up on amazon kindle unlimited.
So yeah, that's it. What are you waiting for? Start your reading journey right now if you have not already started. Good luck and best wishes!