What are the best selling book genres?
The answer can be different from country to country. Because different countries, people might find interest in different genres. But if we assume the best-selling book genres for most countries and people, we can come to a conclusion.
Well, that's what I am going to do in this article. I will be telling the best selling book genres of all time. So let's get started…
Best Selling Book Genres of all time
1. Romance
Romance has been the best-selling book genre for a long long time. Although most romance novel readers are women, men read romance too.
It is obviously the most popular genre covering 1/3 portion of the fiction market. This genre is worth more than 1 billion.
One of the most interesting facts about romance novels is, most popular romantic movies were the first romance novel. The romance genre has also played a big role in the booming eBook industry. The romance genre contains sub-genres like erotics romance, fantasy romance, paranormal romance,science-fiction romance, etc.
2. Self help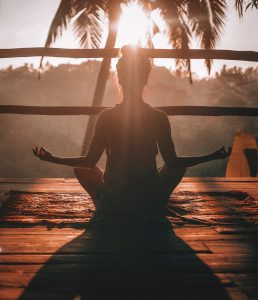 The primary goal of a self-help book is to improve someone's personal development. It could be about any kind of human expression, relationships, business, leadership, or career-related. The self-help book industry is also a billion-dollar genre with a lot of possibilities.
3. Mystery
Mystery books are mostly fiction, while some can be non-fiction too. There are several sub-genre of mystery books like detective fiction, true crime, cozy mystery, Howcatchem, historical mystery, and more. This genre is worth more than 700 million dollars with a significant number of readers.
4. Thriller and horrors
This genre looks like a mix of different genres. It has similarities to mystery, crime, and romance also. Stephen King is currently one of the best-selling authors in this genre. Other than Stephen King, prominent writers of this genre include Dan Brown, CLIVE BARKER, Dean Koontz, Jonathan Maberry, and others. This genre worth is somehow almost 80 million dollars.
5. Fantasy and Science fiction
Fantasy is an old genre that comes up with supernatural or magical things. On the other hand, science fiction is relatively a new genre, and the stories are based on science. Science fiction elements can include the future, paranormal activities, aliens, time travel, robots, and the list goes on. It is worth around 600 million dollars.
6.Young Adult
It takes comparatively more time to write a book for young people. Harry Potter is also a young adult genre series book that has helped JK Rowling acquiring her billion dollars. The young adult genre's character, storylines, plot is very thrilling. So yes, young adult is also one of the booming genres right now.
Wrap Up
These are the top 6 best selling book genres. Although the Romance genre has been dominating for a long time, we actually do not know how long it will be dominating as other genres are becoming popular as well. Slowly and steadily, Science-fiction, Young Adult is becoming popular. So, the list might change in the future.